First Rider
Saturday, August 26, 2023 - 10:00am - 4:00pm
Confederation College - Outside the TEC Hub/McIntyre Building
The First Rider Program is for young, first time school bus riders. This fun learning experience helps children prepare for riding the school bus to and from school as well as while on field trips.
Participation will help alleviate concerns and answer questions you may have regarding the safety of your child while riding on or walking around a school bus. The children even get to ride a school bus!
How to Become a First Rider!
Watch Retired OPP Constable Gary, School Bus Safety Manager Barb and Buzzy Bee explain school bus safety and prepare your first time school bus rider on how to ride the school bus safely to and from school:
Register online or call from Monday, August 21st to Friday, August 25th, 2023 to book a time for your child to experience their first school bus ride on Saturday, August 26, 2023 outside the Confederation College McIntyre Building.
Ride a school bus day half hour sessions run from 10:00 a.m. through 3:30 p.m. on Saturday, August 26, 2023 with two school buses, limited to 20 children per bus, departing every 30 minutes. Times must be booked in advance. School Buses will be cleaned and sanitized between tours. Only children will be permitted to ride the school bus.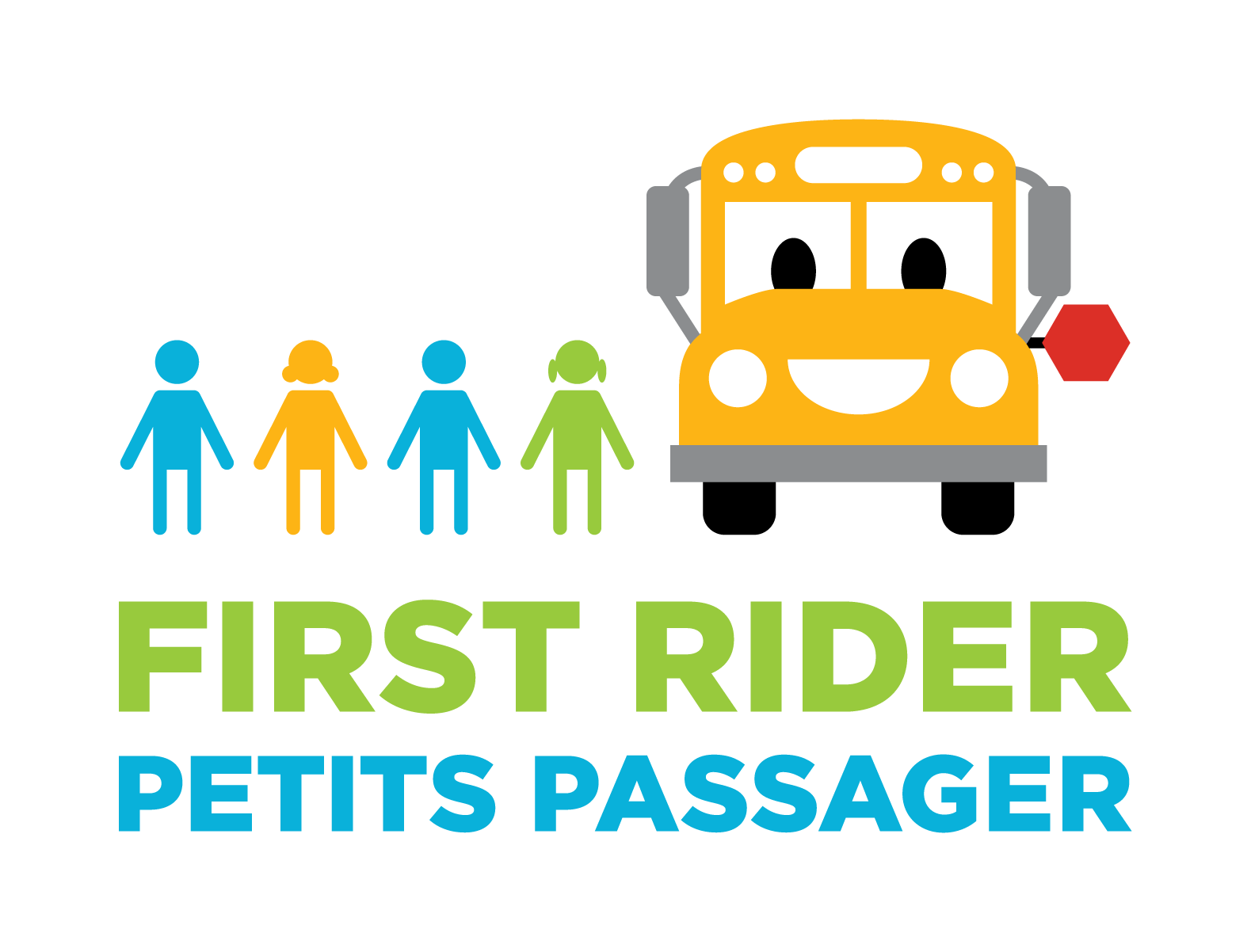 Registration occurs during the Week of August 21-25, 2023
Take advantage of this opportunity that will allow your child to ride the school bus with confidence and learn the importance of school bus safety. Check back here, download our Bus Status app or follow our social media accounts for details on online and telephone registration for your child's spot at First Rider starting August 21st.
REGISTER HERE
---
First Rider Presented By:

2023 First Rider Community Partners: