News
Illegal passing of school buses in Thunder Bay remains a major problem
Bus Status Gets a New App
Bus Status has a new app! To continue to receive notifications for Bus Status, download the new app from the App Store or Google Play Store before September 29. Bus Status 4 is still free to download, and has improved speed and reliability. The Bus Status app currently installed on your phone will not update automatically to the new version of the app. You must go to the App Store or Google Play to download the new app to receive notifications after September 29.
Not sure how to download the app? Step-by-step instructions here!
Your Busing May Change Next Year
Click the image below to view the Summer 2023 Edition of our On The Bus newsletter for important reminders about school bus eligibility and walk to stop policies as well as information on this year's First Rider program for incoming JK students and how to view next year's transportation information.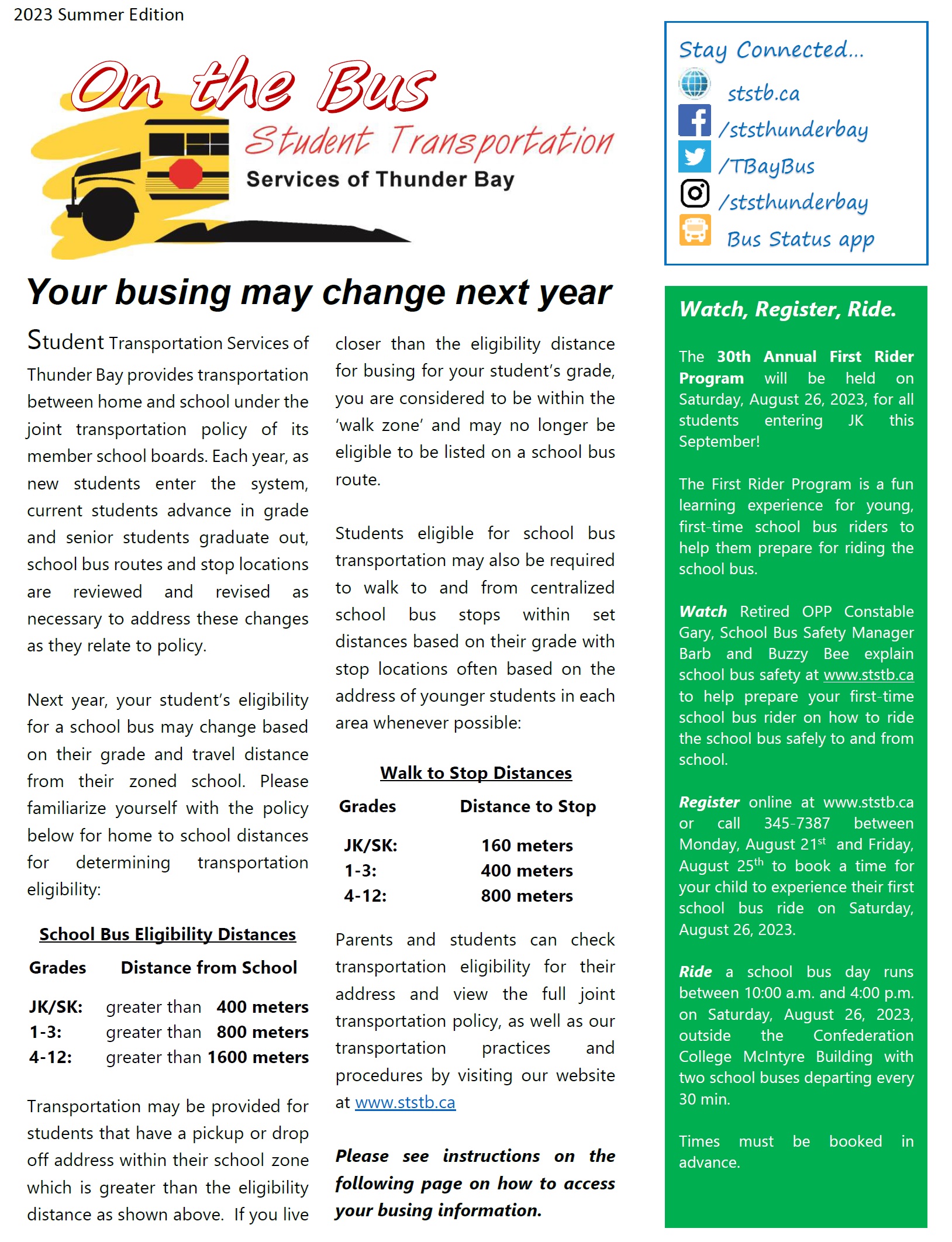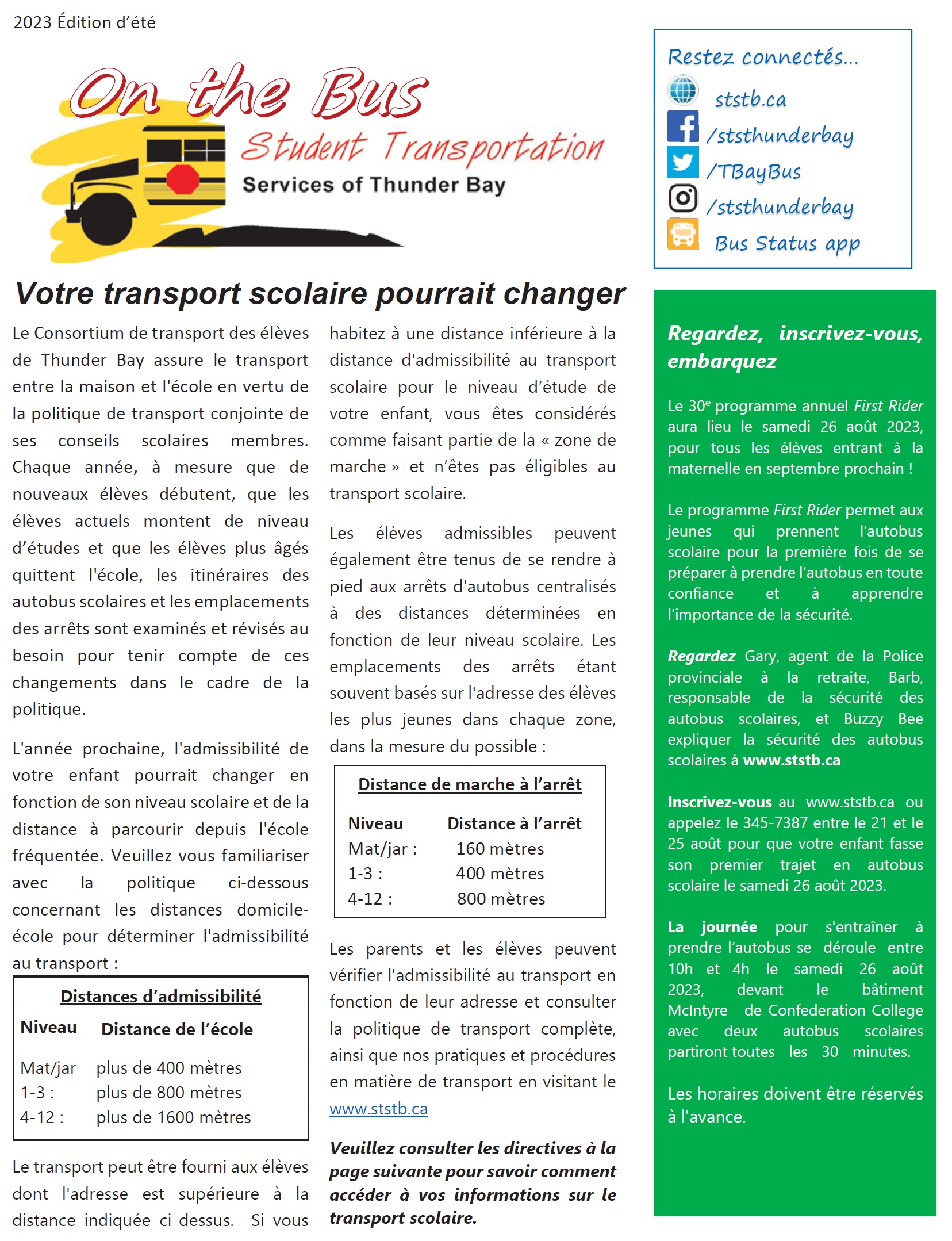 Introducing our New & Improved Parent Portal and Eligibility Search Tools
Student Transportation Services of Thunder Bay is proud to announce an all new, much more user-friendly experience for our Parent Portal and Eligibility Search Tools on our ststb.ca website!
Create a secure account in the Parent Portal, then add all your students to your account to access their transportation details under a single log-in. After you've added a student to your profile with their OEN and date of birth to your account, you will no longer have to enter those details again, and if you have more than one student you will no longer have to log in individually for each child each time to look at their transportation details. They will now all be listed in one place under your account. Students can be linked to multiple user accounts, meaning parents, guardians, students can all create their own accounts accessing the same student busing details.
More information on the new Parent Portal can be found here.
Our Eligibility Search feature has been separated into two useful tools. 'Which School do I Attend?' searches for the school zoned for the address, school board, grade, and program entered and displays contact details and a zone map for that school. 'Can I Ride a Bus?' searches for the school bus transportation eligibility for the address, school board, grade, and program entered and returns the results for the school your zoned for, including a map showing your address in relation to the school. If you are within the walk zone, the map will display the shortest walk path to the school.
This new user experience is a culmination of the efforts of the entire STSTB team working alongside our new routing software provider, BusPlanner, a Canadian owned and operated software company providing school bus routing software solutions across North America over the past 40 years. We hope you'll enjoy your experience when interacting with these improvements and we welcome your feedback through the Contact link at the bottom the featured pages or email us at info@ststb.ca
On The Bus 2022-2023 Winter Edition
Our On The Bus newsletter winter edition for 2022-2023 is now available. Click on the image below to view information on student transportation during the winter months and about inclement weather cancellations.